Most of these will be DRG's (digital topo maps) and we will try our best to deliver these for free.The files are fairly large, if you have a slow internet connection they may take some time to download. They are zipped with Winzip to try to speed things up. If you don't already have it you can download Winzip for free at:
http://www.winzip.com/ddchomea.htm
Custom base data sets are available at your request, however they are not free, they will be a nominal cost based on the size of the area you interested in. You can choose from DRG (digital topo maps) good for most users, DEM (Digital elevation model which can be shaded by elevation heights for modeling) good for people that already know their area. A DOQ is a computer generated image of an aerial photo and are very useful for base data and are available for most areas. TIN's (Triangulated irregular network, used for slope and aspect spatial analysis) these are for professionals doing high end modeling and will be available in the future. If you have a hard time downloading these they will available on CD and shipped to you for a nominal cost. Please contact us for your request and pricing.
Descriptions of these data types are located at:
For DRG: http://topomaps.usgs.gov/drg/
For DEM: http://edc.usgs.gov/products/elevation/dem.html
For DOQ: http://geography.wr.usgs.gov/doq/
For TIN: http://www.ian-ko.com/resources/triangulated_irregular_network.htm
CLICK ON THE STATE MAP TO DOWNLOAD BASEDATA.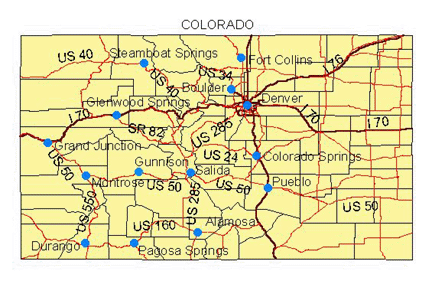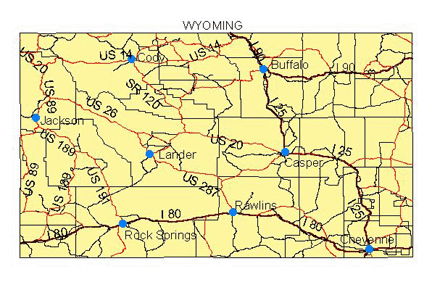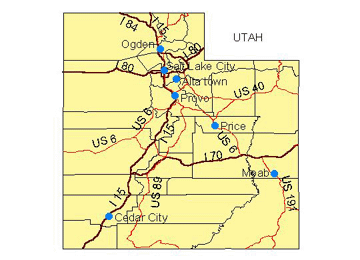 More States Coming Soon.
DISCLAIMER: THIS DATA IS TO BE USED AS REFERENCE ONLY AND IS NO SUBSTITUTE FOR SKILL, EXPERIENCE AND PROPER EDUCATION. AVALANCHEMAPPING.ORG IS NOT RESPONSIBLE FOR ANY INJURY, ACCIDENT, OR DEATH AS A RESULT OF USING THIS DATA.
copyright©2003 avalanchemapping.org