This page is under developement.
Collecting GPS and Snow Data:
This is basically the addition to GPS coordinates to the avalanche or snow pit data on a pocket computer when you are collecting data:
These links go to the software for ArcPad, SnowPilot and ArcExplorer.
For Snow pits:
1.Start Arcpad on the Pocket PC collect and name a GPS waypoint/observation point at the pit after is has been dug and the data observation page will automatically appear.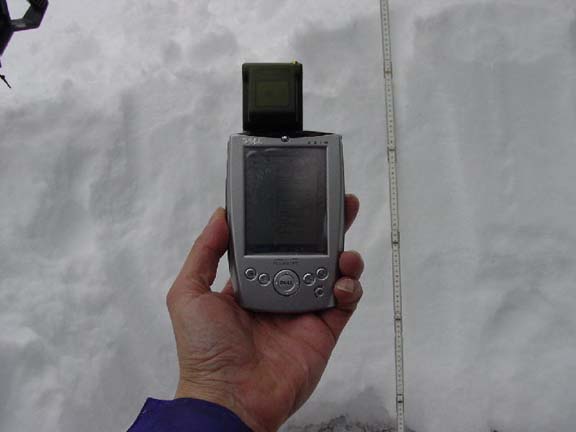 2. Click on Page 1 and start entering the data.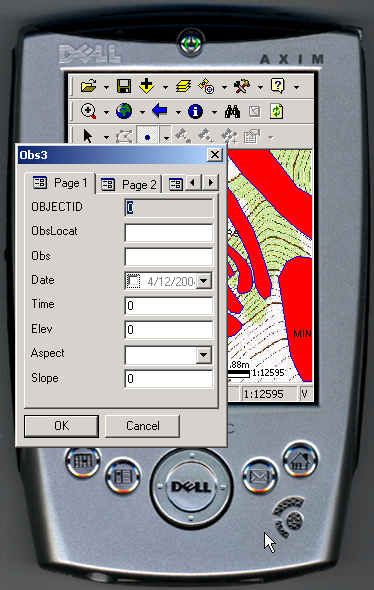 The first observation is the overall weather and snow conditions.
3.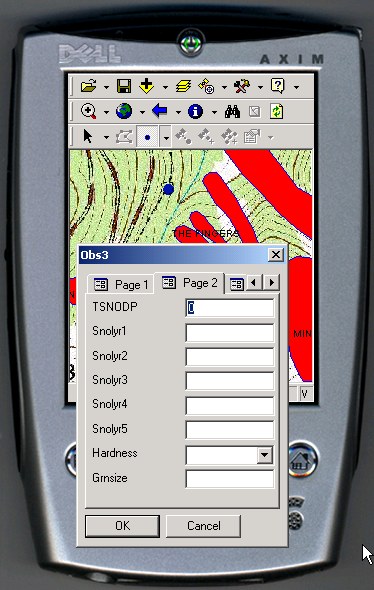 4. Fill out the data tables with the field information being observed.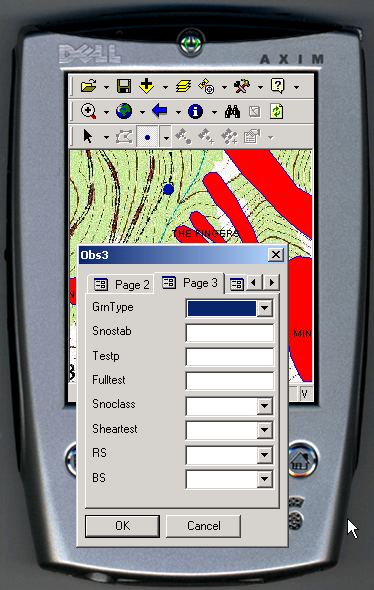 5. Email or upload the table files to be converted into a GIS file that can be displayed on a on a map and the data will be stored in database.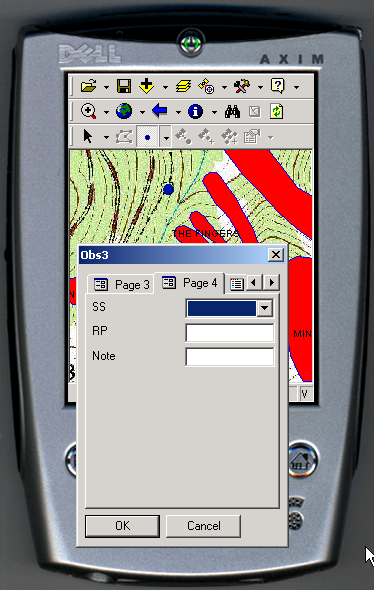 Collecting GPS and Avalanche Data:
copyright©2004 avalanchemapping.org